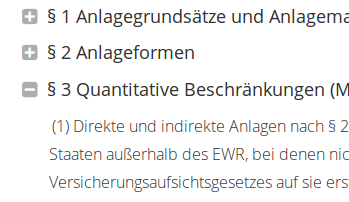 As those who apply the law, we are regularly confronted with new legislation – especially in the investment management industry. Staying current is not easy. To make your life easier, we provide amended digital versions of laws important to the financial industry. We not only highlight changes in these laws; we also include all comments made by the legislator in the explanatory memorandum.
Please note that all amended digital versions are in German.
Let us convince you of the benefits of our digital Statutory Materials and regulations.